Do you want to delete or rearrange your iPhone applications to your liking? Here is a quick tip that can help you.
How to delete an application?
Go to the page where the application you wish to delete is and hold your finger on the application.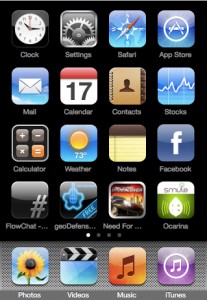 After a few seconds your "Applications" should all start dancing with an "X" on the right hand side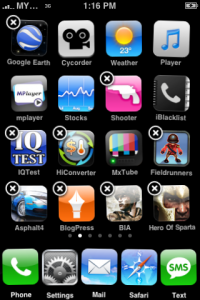 Once your applications start dancing click the X on the application you wish to delete.
Once you have finished press "Home" button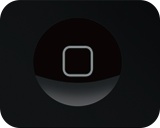 How to rearrange your applications?
To rearrange your applications follow the same steps as how to delete them, however instead of tapping the X, just drag your application to the desired position, and click the "Home" button once you have finished.