Velonex is a Managed Services Provider (MSP) serving clients in Southern California, Texas, Colorado, New York, and their surrounding areas. Since our founding in 1990, our main focus is:
The diverse team of IT professionals at Velonex know that behind every computer, there is a person who is working on a task, and tasks have deadlines. We understand the frustration that comes from a hardware malfunction or network disruption, and we've been around long enough to know that these problems always happen at the worst time.
That's why we made it our priority to build a support team of dedicated engineers with a passion for making a positive impact on the people they work with. The best way to do this, we've learned, is to always look at problems from the client's perspective and be respectful of their valuable time.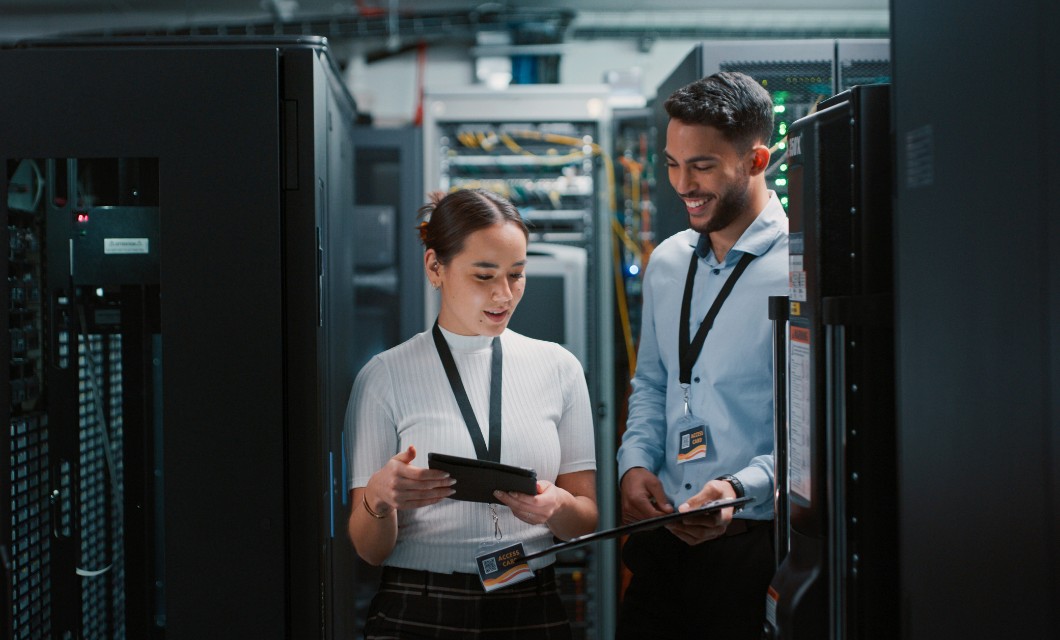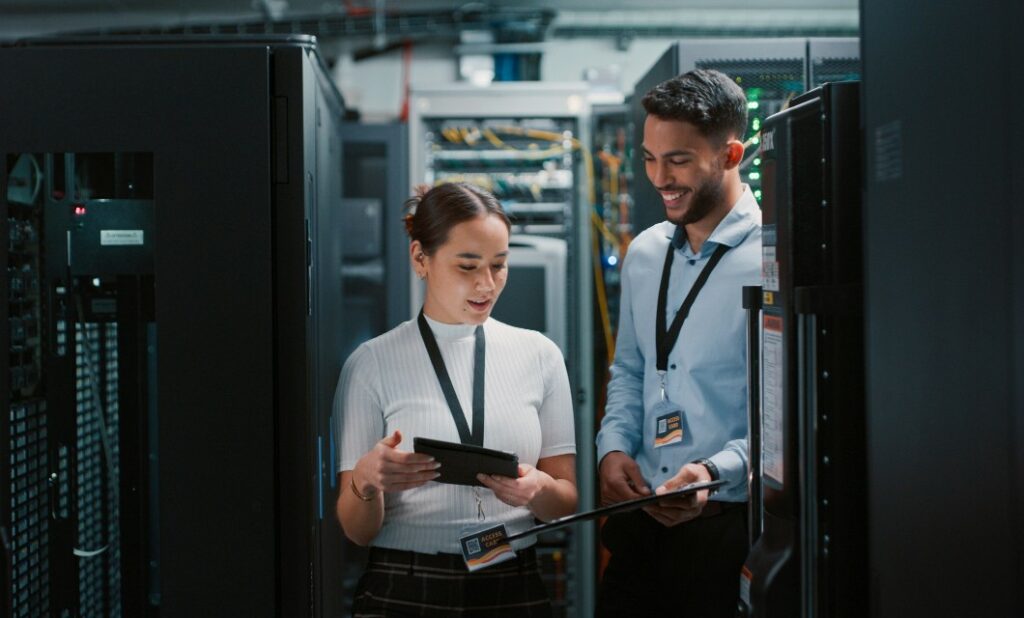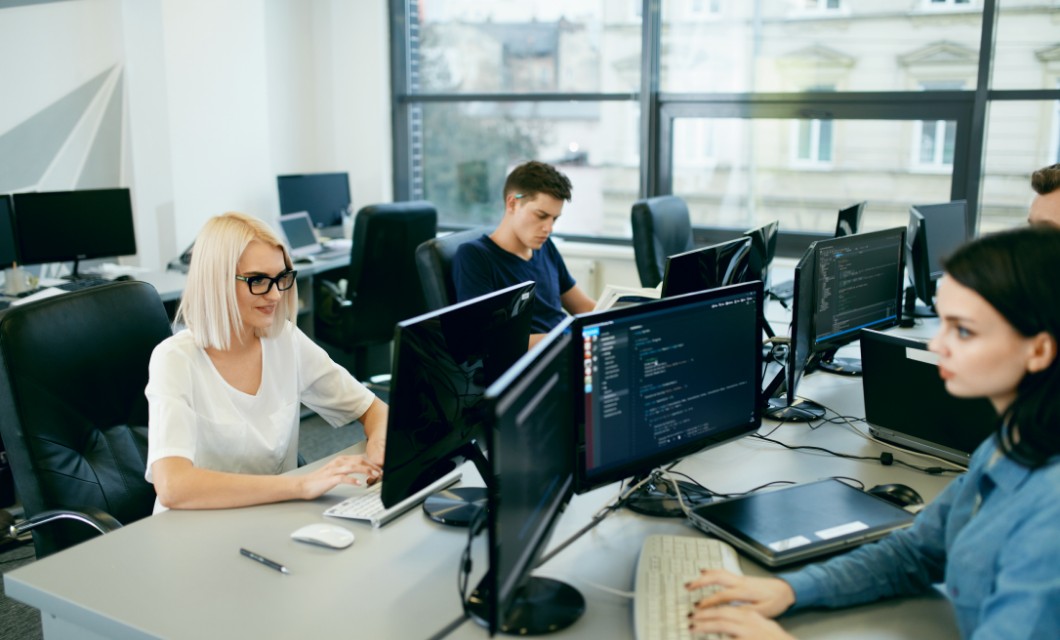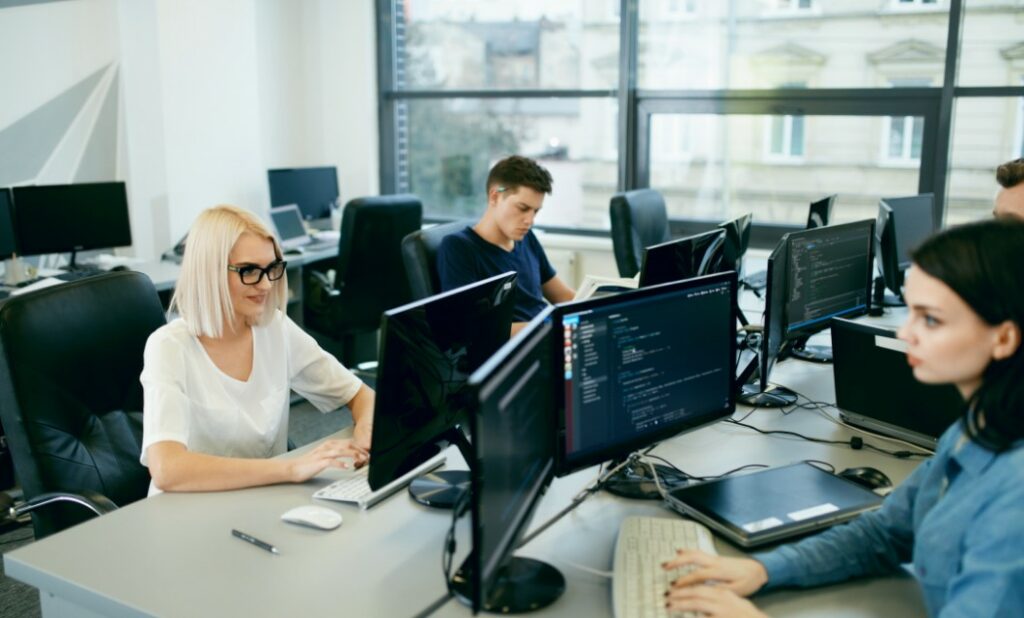 Velonex is the ENTIRE IT department for the majority of our clients. This means we are responsible for all of their IT needs, including planning, budgeting, computer support, and server maintenance. Our scope of service also covers IT vendor management, contract negotiation assistance, and Fractional CIO services.
Whether your business is small or large, partnering with Velonex will give you the benefit of having a full team of experts at your service. With each of our professionals bringing their own unique experience and expertise, we are able to work quickly and efficiently to solve most IT issues.
Building Our Team of Talented IT Professionals with Diverse Skills and Backgrounds
Velonex is always on the lookout for new talent to enrich our offerings with new perspectives and experience. Hiring a technology professional is never easy, and the unemployment rate for the IT industry is at its lowest ever, making it even more challenging to find and retain the right people. But Velonex is ready to meet these challenges so that our workforce remains strong. To ensure our team always stays true to our core philosophy of putting people first, we take careful steps to make sure we hire the right members.
Every person we hire goes through a stringent process. We'll spend hours poring over hundreds of resumes and conduct 30 or more interviews, all to ensure we are getting the right person. Unlike technical skills, which can be learned, people skills are more inherent, so the personality evaluation is crucial for us in the early interviewing process. Once a candidate passes the people-skills interview with the CEO, we then put them through a technical evaluation to ensure they can meet the high standards of service quality we have. Those who fit our model then go through extensive training. We put the time in to fully integrate them into our way of doing things, so everyone on the team is always on the same page. They learn our tools and are trained in our approach so they can put our philosophy into action. But hiring is not the end of training, as each of our technicians is assigned quarterly goals to continually develop their core technology competencies. This ensures that we keep up with new developments in IT and are constantly increasing the value of our offerings.
Each member of our team follows Velonex's simple,
effective code of conduct
"We highly recommend investing in Velonex's Cyber Security Employee Awareness session, giving your employees the information needed to protect your business."
"We had Eyal Bishri, CEO of Velonex Technologies, provide our headquarter office employees with a cyber security awareness session. Eyal's discussion offered a non-technical approach with examples which helped engage our team and make it meaningful to all."
"Velonex is the IT solution provider for all our company's Apple IT needs."
"I am very satisfied with the dedication and support of the Velonex team. They are always willing to go the extra mile, and the feeling that I won't have an issue for long stands true. I know once the guys are on it, it is being handled as fast and as accurately as possible."
"The team at Velonex helps us manage a very complex and mission-critical server farm across two data centers in NY and London."
"Their unparalleled attention to detail combined with professional experience in VMware, Citrix and networking knowledge allowed us to continuously grow our environments while keeping downtime down to a minimum."
"They took the time to get to know our people, and our mission, so that they could help us plan wisely for the future. Whenever we need them, they're there — and they deliver."
"We use Velonex Technologies for our IT backbone, network, phone, data, and user support. We retained Velonex after transitioning from in-house support, and we now have just one Velonex employee on site supporting our 50 employees in our LA and NYC offices."
"Professional, service-oriented attitude."
"Eyal and his team have been great resource to the company - they know what they're doing, they always demonstrate a professional, service-oriented attitude, and continue to be up-to-date to help maintain best IT practices. Highly recommend."
"Grateful to have such a knowledgeable, and trustworthy IT team!"
"Beyond impressed with Velonex Technologies! Grateful to have such a professional, knowledgeable, and trustworthy team with outstanding customer service addressing and solving all our organization's IT needs in a timely, efficient and cost -effective way! They are really the best!"
"Super quick service and always follow through."
"I couldn't be happier with our working relationship with Velonex Technologies. Eyal and his team are the best. Super quick service, always follow through and make working them efficient and pleasurable."
"Velonex Technologies is our IT service provider, and I have nothing but good things to say about their exceptional service. We recently have asked for help with things as mundane as password resets to as alarming as security threats, and we have been met with patience, knowledge, and a sense of urgency to restore our secure operations.Their techs come to our site and make sure that our hardware and software is functioning optimally. They answer our questions, hold our hands when necessary, and above all, they get whatever we need done as soon as possible.The education team is also friendly, thorough, and knowledgeable. When we started a new security initiative, we were all briefed and up to speed before the rollout. They take the time to answer the most basic questions along with the puzzlers. It's comforting to know that our IT folks have deep mastery of the nuts and bolts of our technology and that they also track the pulse of new developments in the world that could impact us. Highly recommend!"