New to the iPhone 4? Now for the iPhone 4 you can use FaceTime while calling you friends who also have iPhone 4′s. FaceTime allows you to talk have a phone call with your friend while seeing their face as well. Here is how you can use FaceTime.
First call the contact that you wish to call. Please note that they should have an iPhone 4 for this to work.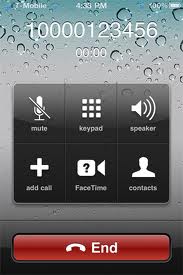 Once you have connect please just tap FaceTime on the iPhone screen and it should connect with your friend.